Development Services
Komo Energy has a passion for Mid-Scale Solar and innovation in the distributed energy sector. We would love to help you bring your project through early development to construction. With a wealth of industry expertise on hand, we can provide a variety of crucial services.
Feasibility & Design
Grid-Scale Storage
Planning & Approvals
Contractor selection & Construction management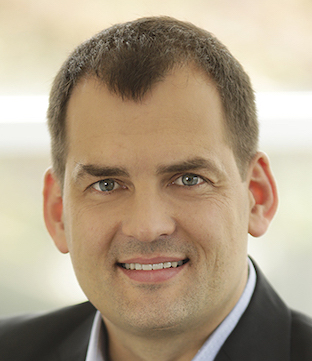 Gerald is a leading renewable energy lawyer advising on solar and solar/battery projects both nationally and internationally, having covered transactions in more than 25 countries. Gerald has worked in a variety of legal and commercial roles in the renewable energy industry. He has 16 years standing, with the last 11 years dedicated almost exclusively to renewables. Within Komo Energy, Gerald leads on project development activities.
Gerald's recent successes include advising BayWa r.e. on the 20 MW Hughenden project in Queensland, and the 112 MW Karadoc and the 106 MW Yatpool projects in Victoria and advising juwi Renewable Energy on the world-leading Degrussa solar/battery integration project and the Agnew hybrid project. He has worked extensively in Thailand, the Philippines, Malaysia and Japan.  In the Philippines, he advised on the 132 MW Cadiz Solar Project, the largest of its kind in South East Asia.
Gerald is taking a reflective approach to his work and regularly publishes in relation to renewable energy, speaks at conferences and teaches postgraduate courses.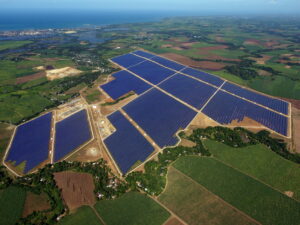 Karadoc and Yatpool Solar Farms
In his role at Pegasus Legal, Gerald advised BayWa r.e. on the contracting for the substations and the solar farms for the 112 MW Karadoc Solar Farm and the 106 MW Yatpool Solar Farm in Victoria's North West.  The projects used a unique procurement strategy that allowed the projects to go to market at faster than many other solar farms.  
Sandfire's Degrussa Hybrid Solar/Battery project
In their role at Pegasus Legal, Gerald and Swati advised juwi Renewable Energy on solar/battery integration into an existing offgrid diesel network at Sandfire Resources' Degrussa mine in Western Australia.  The project was, and is still, industry-leading due to the commercialisation with a relatively short remaining mine life as well as the unusually high level of solar/battery penetration into the existing network.  Gerald and Swati worked on all aspects of the commercial and legal structuring, from the design of the PPA through to EPC and O&M contracting, as well as ARENA funding, CEFC project financing and divestment to NEOEN.